AT&T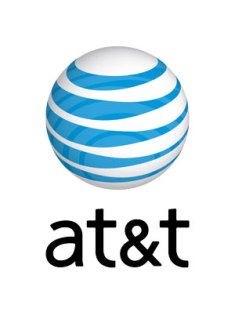 In 1876, Alexander Graham Bell invented the telephone. That was the foundation of the company that would become AT&T — a brand that has become synonymous with the best, most reliable telephone service in the world.
In 1984, through an agreement between the former AT&T and the U.S. Department of Justice, AT&T agreed to divest itself of its local telephone operations but retain its long distance, R&D and manufacturing arms. From this arrangement, SBC Communications Inc. (formerly known as Southwestern Bell Corp.) was born.
Twelve years later, the Telecommunications Act of 1996 triggered dramatic changes in the competitive landscape. SBC Communications Inc. established itself as a global communications provider by acquiring Pacific Telesis Group (1997), Southern New England Telecommunications (1998) and Ameritech Corp. (1999). In 2005, SBC Communications Inc. acquired AT&T Corp., creating the new AT&T.
With the merger of AT&T and BellSouth in 2006, and the consolidated ownership of Cingular Wireless and YP.COM, AT&T is positioned to lead our industry in one of its most significant transformations since the invention of the telephone more than 130 years ago.
U.S. Presence
We serve customers nationwide with a broad range of wireless voice and data services. We have the nation's fastest mobile broadband network and serve 85.1 million subscribers. We hold spectrum licenses in all 50 U.S. states, the District of Columbia, Puerto Rico and the U.S. Virgin Islands. We also have the best worldwide coverage with voice coverage in more than 220 countries, data roaming in more than 195 and 3G in more than 125 countries.
We serve millions of customers, concentrated in 22 states, with wired services, including broadband, long distance and local voice.
Global Reach
Our customers work and live in virtually every country and territory in the world. We serve millions of enterprise and multinational business corporations on six continents.
We offer a variety of service plans that enable U.S.-based customers to stay connected to friends and work colleagues who are overseas. We also enable our customers to keep in touch when they travel outside the U.S.
We provide the best coverage of any wireless carrier worldwide. We deliver the widest international voice coverage of any wireless carrier in the world. With AT&T, customers have the freedom to make wireless calls using an internationally enabled phone on all seven continents and in more than 220 countries. We offer wireless data coverage in more countries than any U.S. carrier — with wireless data-roaming in more than 195 countries for laptops, hand-held devices and other data services and third-generation (3G) services in more than 125 countries. We also offer wireless service on more than 140 cruise ships worldwide.