Leadership Breakfast Series 11/17/11 Louis Miller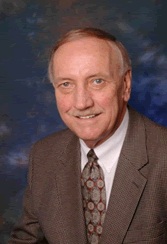 With more than 32 years of airport management experience, Louis E. Miller has a reputation for providing high-quality facilities and services while maintaining a low cost structure. Miller, who assumed the position of general manager for Hartsfield-Jackson Atlanta International Airport in September 2010, also has a proven track record for effectively responding to changing economic and security conditions.
Miller's vision for Hartsfield-Jackson is to provide world-class air transportation services in collaboration with all of the Airport's partners, including the airlines, the Transportation Security Administration (TSA), the Federal Aviation Administration, concessionaires and all Airport tenants. Among his major priorities is the completion of the Airport's new international terminal, the Maynard H. Jackson Jr. International Terminal, scheduled to open in 2012. Miller is the former executive director and CEO of Tampa International Airport (TPA), where he served from 1996 until spring 2010. In that role, he also oversaw three general aviation facilities – Peter O. Knight, Plant City and Tampa Executive – and more than $1.3 billion in capital improvements. Several major capital projects completed with Miller's direction in Tampa included:
New 14-gate concourse (Airside E)
New 15-gate concourse (Airside C)
Refurbishment of the all three levels of the terminal building
Expansion of parking facilities from 11,000 to 25,000 spaces
New air cargo facilities for passenger and cargo airlines
Under Miller's leadership, along with full cooperation of the TSA, TPA was one of the first airports in the United States after the September 11, 2001 attacks to develop and install an outbound baggage handling system with a fully-integrated inline security system for checked baggage. In addition, Miller's team expanded the number of security lanes at the four security checkpoints from 9 to 27.
A community-oriented professional, Miller served on several boards in Tampa, including the Greater Tampa Chamber of Commerce and the Policy Committee of the Tampa Hillsborough Economic Development Corporation. He was chairman in 1994 of the North American region of Airports Council International (ACI) and currently serves as treasurer of ACI worldwide.
He started his career as an internal auditor for Salt Lake City Corporation and subsequently became a partner in a public accounting firm. Following that, he served for five years as deputy director of airports for the Salt Lake City Airport Authority and was responsible for finance and administration of the Airport Authority. He was promoted to executive director and served for 14 years as CEO.
A native of Salt Lake City, Miller was inducted into the Utah Travel Council's Tourism Hall of Fame, received the 1993 Freedom of Enterprise Award from the Utah Association of Certified Public Accountants and was presented with the 1994 Service to the Industry Award from the Utah Chapter of the Associated General Contractors of America.
Other honors include: 2009 Patriot Award from the Florida Committee for Employer Support of the Guard and Reserve, 2007 Gonzmart Family Ambassador Award for community service and hospitality, Southwest Airlines' 2006 Good Neighbor Award, 2006 Good Government Award from the Hillsborough County Board of County Commissioners, 2005 Spirit Award from the Hillsborough County Affirmative Action Council and 2003 Outstanding Public Administrator Award from the American Society for Public Administration.
Miller was educated at the University of Utah and is an accounting graduate of Stevens-Henager Business College in Salt Lake City. A licensed CPA, he also spent four years in the United States Army, earning the rank of Sergeant E-5.
EVENT SPONSORSHIP AVAILABLE - CONTACT EXECUTIVE OFFICE AT 770-433-4137.
For additional information, contact Tim Dodson at tim.dodson@sutherland.com of 404.853.8109.

Date: Thursday, November 17, 2011
Time: 7:15 A.M. Breakfast Buffet
8:00 – 9:00 A.M. Remarks by Mr. Miller, Q&A
Place: The New Buckhead Club, 26th Floor, Sovereign Building, 3344 Peachtree Road, Atlanta
Cost: Refer to registration form and pricing. Price includes continental breakfast and self-parking
Dress: Normal office attire
Please reserve no later than Friday, November 10, 2011
Click here to buy tickets!!!