MIT Forum Presents - RUN IT BY THE PROS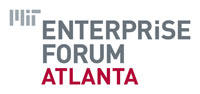 Tuesday, May 22, 2012; 3:30 p.m. – 7:00 p.m. Open to all!
Attend MIT Enterprise Forum's "Run It By The Pros" workshop. Hear four start ups present their company's business plans to our panel of experts for real-world advice on their pitch and their company. The audience is also encouraged to ask questions.
Be part of the audience as team talk with the panel about their ventures. Registration available at www.mitefa.org
Featured Panelists:
Nelson Chu, Managing Director, Kinetic Ventures (moderator and HBS graduate)
Joan Herbig, CEO, Control Scan
Bill Nussey, CEO, Silverpop (HBS graduate)
Kelly Gay, CEO, Omnilink
Mathew May, Partner, Cherry, Bekaert and Holland LLP
Date: Tuesday, May 22, 2012
Registration
www.mitefa.org
Venue: Georgia State University's Buckhead Center, 200 Tower Place, 3348 Peachtree Road, Atlanta, GA, 30318
Agenda:
3:30 p.m. Networking
4:10-7:00 p.m. Program