TRACE HAYTHORN, PhD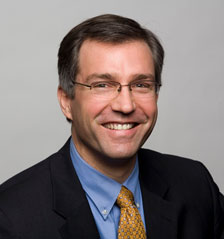 Trace Haythorn serves as the Executive Director of The Frazer Center, an inclusive community which includes a NAEYC-accredited early childhood education program for children with and without developmental disabilities, a CARF-accredited vocational and day program for adults with developmental disabilities, and the historic Cator Wolford Gardens, a beautiful event space on the Center's grounds.

Dr. Haythorn serves as a member of Atlanta Rotary, as a member of the Georgia Council on Developmental Disabilities Real Communities Initiating Group, as co-president of the Friends of L'Arche Atlanta, and as a member of the Operations Committee of the Presbytery of Greater Atlanta. He is currently a supervisor for first-year students at the Candler School of Theology. In 2009, he served as a Fellow at Stanford University's Center for Social Innovation. He is a contributing editor to The Journal of Religion, Disability and Health and has served as a member of the advisory board for National Public Radio's "This I Believe" series.

A native of Texas, Dr. Haythorn has served as the Protestant Chaplain for Nazareth College, Rochester, NY; Associate Pastor for Adult Education, Westminster Presbyterian Church, Nashville, TN; Assistant Professor of Religion, Hastings, NE; and co-pastor, Toorak Uniting Church, Melbourne, Australia; and Atlanta. After joining the Hastings College faculty in 2003 as assistant professor of religion, Haythorn created the college's Center for Servant Leadership, which encourages students to serve as catalysts for change and builders of sustainable communities. He holds a Ph.D. in cultural foundations of education from Syracuse University, a masters of divinity from Princeton Theological Seminary, and a bachelor of arts in psychology and business from Austin College.

Dr. Haythorn is married to Mary Anona Stoops; they are the parents of two children, Jacob (15) and Martha (12). They live in Decatur where both children attend Decatur Public Schools. Jacob is active in the International Baccalaureate program for ninth graders, and Martha is fully included in her sixth grade class.