Healthcare SIG - Innovations in Healthcare Delivery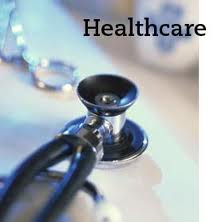 Please join us for breakfast and networking as 2 of Georgia's leading hospital executives.
Bill Moore, President/CEO, Atlanta Medical Center and Chairman, Board of Trustees, Georgia Hospital Assocation and Robert Russell, COO, Atlantic Medical Center will discuss healthcare reform and innovative strategies for healthcare delivery.
This event is expected to sell out, so register today.....limited seats available.
Logistics
Date: Friday, May 11th
Time: 7:00 - 7:30a registration and networking
7:30 - 8:00a breakfast
8.00 - 8:45a presentation and Q&A

Location: Ravinia Club
Spruill Room
2 Ravinia Drive #100 Atlanta, GA 30346
(770) 392-7300
Cost: HBSHIAA and HBSCA members: $20; non-members: $30
Speakers and Biographies
William (Bill) T. Moore has been in the healthcare business since 1984. Bill is currently the President and CEO of Atlanta Medical Center (AMC) which is owned and operated by Tenet Healthcare and has held this position since 2001. In 2006, Bill assumed the position as Market Leader for Tenet Healthcare's Atlanta Area Hospitals. Prior to AMC, Bill served as Tenet Healthcare's initial CEO of South Fulton Medical Center, where he transitioned the hospital to financial stability and mentored a successor.
Prior to 2001, Bill Moore was the owner and president of RT Acquisition Company in Atlanta, GA. From 1996 to 1998, Bill served as Regional Vice President of Operations for PhyMatrix Corporation of Atlanta, where he was responsible for the oversight of large physician group management, freestanding imaging centers and freestanding radiation therapy centers in multiple states.
Bill received a Bachelor of Arts in literature from the University of Massachusetts and a Bachelor of Science in accounting from the University of Nevada Las Vegas. He was Chairman of ACCESS Healthcare Coalition from 2008 to 2010 and was the 2010 Chairman of the Downtown March of Dimes "March for Babies." In 2011, Bill was presented with the prestigious Chairman's Award by the Georgia Hospital Association (GHA) and in 2012 was elected the Chairman of the Georgia Hospital Association Board of Trustees.
Robert Russell has been in healthcare since 1974. He started his career as a Registered Respiratory Therapist and entered healthcare administration in 1982. Robert is currently the COO of Atlanta Medical Center (AMC) which is owned and operated by Tenet Healthcare and has held that position since 2009. Prior to AMC, Robert was COO at South Fulton Medical Center.
Prior to joining South Fulton in 2002, Robert
served as vice president and senior project manager for Grady Health System where he was responsible for customer service, education and international affairs.

He has held similar positions in healthcare organizations in Milwaukee, WI and Philadelphia, PA.
Robert holds a Bachelor of Science degree in Respiratory Therapy and a Masters degree in Business Administration from the University of Georgia.